Looking at these stats - why would anybody not want to join and be part of this amazing company, growing with 65% sales growth in JUST ONE MONTH and they share this with us, their valued distributors while we get to use their amazing products. So Excited to be part of this fast growing business!
See ya all soon.
If you have not joined us yet and with these stats start to see why we are all so excited, please contact me or join through this website.
Jeunesse Global is in the Inc. 500 list of fastest growing companies!
★ 175% sales increase up from first half of last year
★ New record sales month of US$120M!!
★ 65% sales growth in just one month up from US$78M
★ 116,818 new Distributors joined Jeunesse in June alone
★ Jeunesse Global has 18 countries now doing more than US$1M
Please visit here to find out more about one of the fastest growing companies around today!
Join us today to become part of this FAST growing industry!!!
Best Wishes,
Soong See Choo
International Healthy Wealth Networker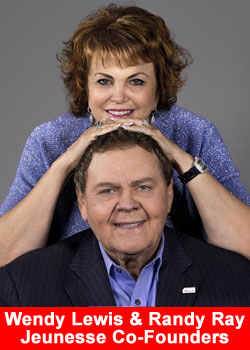 Jeunesse Celebrates Record Month In December With $61 Million In Sales.
Jeunesse is celebrating its highest annual sales since the company's inception, closing 2014 with record-breaking sales surpassing $400 million—a huge increase over its 2013 total of $256 million.
Continuing a streak of explosive growth in its fifth year since inception, Jeunesse achieved a record $61 million in sales in December, with 68,000 new distributors joining that month and over 6,500 on December 31st alone.
This new peak occurred only two months after its previous best month in October, when the company eclipsed $50 million in sales and welcomed more than 42,000 new distributors.
These record numbers cap a remarkable year of accomplishment for Jeunesse. A total of 367,000 distributors joined Jeunesse during the year, with 32 new Diamond Directors and 9 new Double Directors achieving the rank from 2014 alone.
In April, Jeunesse won six American Business Awards, including Company of the Year, Corporate Social Responsibility Program of the Year, and Best Corporate Sales Video. That same month, Jeunesse won twelve Telly Awards for their innovative, distributor-friendly marketing materials and ranked at #46 on Direct Selling News' Global 100 List—a 32-spot rise from the previous year's rankings. June 2014 heralded the company's inclusion in Direct Selling News' 100 Million Dollar Growth Club for achieving a sales increase of $100 million or more in less than one year.
In August, Jeunesse ranked at #258 on the INC. 500 List, and is currently the #1 fastest-growing Direct Selling Association Company on the list. In September, Jeunesse won a Gold Stevie Award at the 11th Annual American Business Awards for overall achievements in developing its Jcloud™ technology. Jeunesse also won 4 other awards in the Cloud Service, Infrastructure, Platform, and Storage Categories. In November, Jeunesse Founder Wendy Lewis was named Woman of the Year, and was bestowed an astonishing six awards for her philanthropic efforts, business savvy, and dedication at the Stevie Awards for Women in Business.
With a global platform established worldwide and a network of more than 500,000 distributors in 100+ countries, Jeunesse has paid out more than $400 million in commissions since its inception in 2009. "This past year was another year of tremendous growth for Jeunesse," remarked Scott Lewis, Chief Visionary Officer.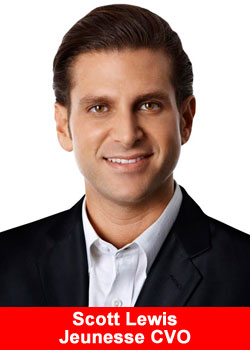 "We had set out the year with some very aggressive targets, all of which we were able to hit and surpass. With the monumental growth we've had in just five years, it is beyond question that Jeunesse is delivering results with cutting-edge products, a truly rewarding compensation plan, and abundant opportunities for our distributors worldwide. Whereas the past year was a huge success, we truly feel our journey has only just begun, as everyone is fully focused on making 2015 another record year for Jeunesse.
"We place tremendous pride in our distributors, who are well established all over the globe. Our distributors mean everything to us because they're family. We give our sincerest gratitude and respect, and we thank them for passionately making Jeunesse such an enormous part of their lives. I can't wait to see what 2015 will bring us—I know it's going to be our best year yet."
Jeunesse Global – BREAKING RECORDS in June 2015!
June 2015 was an historic month for Jeunesse Global. Here is the Story By Numbers:
** Reaching New Ranks:
a. 663 new Sapphires
b. 40 new Ruby's
c. 10 new Emeralds
d. 13 new Diamonds
e. 3 new Double Diamonds
**116,818 new Distributors in June
** 18 countries had over $1M in sales revenue
** $120M in sales globally – up from the previous record month of $78M – That is 65% growth!!
** 175% growth from the first half of 2014 ($419M) to the first half of 2015.
These are amazing statistics! Jeunesse Global is on its way to being the fastest direct sales company to reach $1B in annual sales revenue.
NOW is the Time to Join. Start Live Your Dream With Us Now!
See Choo Soong
International Distributor
Watch the entire video? Cool.
So, this guide is two parts:
Part 1: ranks the top 25 multilevel marketing companies of 2016
Part 2: reviews the multilevel marketing industry in an honest, cautionary fashion (the most important part, in my opinion)
Without further ramble, here's the top 25 companies based on trends, projected longevity and sales.
#25. Mary Kay Cosmetics
I know, go high-five your fifty-something aunt right now. Mary Kay has been hanging in the beauty world for a half century and they're still considered visionary. What other 50 year-old beauty business wins "best website" and "best Facebook, Pinterest and YouTube" awards? (1)
And they're not merely "hanging on", either.
In 2014 they did $4 billion sales and their global sales force topped the 3.5 million mark (2). They are still one of the largest direct sellers of skin care products and cosmetics, no small win for this cutthroat industry driven by fickle consumers.
# 24. Usana
Usana makes the list by sheer numbers ($582 million in annual net sales for 2011) (3). Started in 1992, they'd paid out $250 billion in US commissions by 2014.
Their forecast doesn't look super pretty, but they're not tanking, either.
Still, they've been voted one of the "50 Best Places to Work" and they've partnered with the controversial yet iconic Dr.Oz. Think what you like about Dr.Oz, but that's actually a modest endorsement in network marketing.
#23. Avon
The only MLM to rival Amway's fortune, fame, and size is Avon. At $9.96 billion in revenue in 2013 (4) plus worldwide recognition, they're already in the MLM hall of fame.
They're sliding, though. Revenue is falling in North America and their sales force is shrinking. Revenue slid 19% in 2013 (5) and 7% in Mexico. Skip ahead to July 2015 and revenue is still spiraling downward, with a 17% drop (6). Analysts blame Avon's failure to maintain a strong identity for its products as well as the strong dollar. Lesson here: Gotta re-invent yourself.
Further reading: The dangerous MLM video that has 50k+ views
# 22. 4Life
They may not be very good at resizing images (website needs some help in that area) but the "transferceutical-science" wellness company has enjoyed significant year-over-year sales growth for longer than most MLMs have been in business.
Since its founding in 1998, 4Life has done more than $2 billion in cumulative sales. Right now, they're operating at about $250 million in annual sales. That's solid. If you're wanting to pledge your allegiance to a wellness company, they merit consideration.
#21. LegalShield
True story: These guys were my first MLM. I was a senior in high school, and one of my brother's friends said he'd buy me cheeseburgers if I could bring more people in than him. I threw down my $100 and never signed up a single person. Not mad. Affordable legal services? Having a lawyer on retainer? LegalShield (formerly PrePaid Legal) provides just that and they've been at it for over 40 years. Since re-branding their company, though, it seems like there's a gradual decline in interest:
In 2011, the company sold for $650 million and Stonecipher's vision really panned out well (7), making them top 25-worthy if legal services is your thing.
#20. Shaklee
If you've been turning a profit for 60 years, you deserve a place on any list of greats. With $6.7 billion in commissions paid to date, they're still going strong. Shaklee vitamins were invented a hundred years ago, and their products get all the big gigs.
And they do really dope stuff: They went up Mt. Everest with the first American ever to make the climb without supplemental oxygen and powered the first recorded dogsled expedition to the North Pole. You gotta salute their Red-Bull-esque marketing efforts, but they're in a very, very crowded space. They'd be much higher if they could carve out their niche, but they're another classic do-it-all network marketing company.
#19. Forever Living Products
FLP may not be the wealthiest MLM on this list, but they deserve a spot because of their long-term dedication to the aloe vera plant and products made from it. Few MLMs display such product dedication and integrity as FLP. And few MLM's have such a concentrated niche. That screams longevity over the other hundreds of other "full service wellness" companies.
Founded in 1978, they've made the Forbes 400, the Inc 500 and in 2010 they saw $2.5 billion in revenue. The numbers don't stop there, though. There are over 4,000 real employees with literally millions of independent business owners in more than 150 countries.
Further reading: The SINGLE most effective way to kill your job (not MLM)
#18. ACN
There aren't many utility companies on this list but ACN has made a successful run of selling telecommunications and energy contracts via MLM for over 20 years now. In 2013 their revenue was $700 million (8) and until the 2015 GOP election got underway, they boasted Donald Trump as a spokesman. Then he denied involvement, which is funny in so many ways (9).
Either way, we've seen this company evolve over time and that makes them a 1%-er in the network marketing space.
# 17. Melaleuca
This wellness shopping club has been hawking its products since 1993, well before the boomers started aging and making "wellness" the hottest industry on earth.
They're doing something right. They just made news for handing out eye-popping bonuses to the tune of $25,000 to employees at their HQ in Idaho (10). They paid out $2.3 million in loyalty bonuses and have given out more than $17.5 million in bonuses in 8 years. What does that have to do with you joining them? If they're treating their employees like that, they got monies floating around. Solid infrastructure, from the bottom up.
#16. World Ventures
World Ventures makes the list for being so smart. The vacation membership company targets millennials with a sleek campaign which shows the superiority of Instagram posts saying "you should be here":
you-should-be-here
Image: instagram.com/brooklynznupe/
No other MLM's come close to nailing the younger market minus Wake Up Now and Vemma, both of which went under earlier in 2015. Maybe a bad sign?
Still, you'd think more MLMs would catch on to Instagram-centric campaigns. Tacky or not, it's working, and they're making MLM look fun.
#15. Organo Gold
This MLM makes the list out of sheer originality and lightening-fast growth. Why follow fleeting trends when you can start your own? Organo Gold sells a hot product: Coffees and teas infused with Ganoderma lucidum (a mushroom from Asia believed but not proven to have health benefits).
For the Chinese diaspora, this product makes a lot of sense, and it's believed they make up much of Organo Gold's customers. That's the only thing that can explain the huge success of this company. In just 7 years, they've amassed over 400,000 distributors on six continents.
#14. Arbonne
Over three decades selling skincare products, soon Arbonne will be up there with Mary Kay in terms of ancient relics still pushing lotions. Huge success here, with annual sales topping $350 million.
They're right there with Nu Skin and Nerium, but trends would show they're past their glory days:
Their science is tight, management is blue chip, and products are continually renewed and upgraded for new generations. Arbonne represents the best of what other science MLMs should hope to be. A lock to consider for skincare companies.
Further reading: 50,000+ views: Video show's why MLMs fail
#13. Beachbody
$400 million in sales means they've almost done as much as Groupon in 2010 (11). You've probably heard of P90X and Insanity workouts, right? They're dazzlingly-sweaty workout DVDs sold via network marketing thanks to BeachBody.
Beachbody gets saluted for sky-high revenue and mass recognition of their products. Both are testaments of what MLMs can be: Great products and not just great compensation plans.
#12. Scentsy
Wickless, scented candles are blowing up, in case your older sister hasn't told you already. The brilliance is that the product is actually innovative. Flameless candles. It's simple: People love their products.
The Meridian, Idaho-based company competes with doTERRA for the most word-of-mouth marketing award (and perhaps the most likely to spam your Facebook timeline award), but their $537 million in annual sales are beastmode. They're one of the few companies that I would bet on being around 25 years from now.
#11. Younique
Brother/sister co-founders Derek Maxiand and Melanie Huxford grew up a half-mile from me in Boise and they're great people, but that's not why they made the list.
They've become one of the trendiest MLM's in Utah, capitalizing on women's cosmetic products. They're the youngest company on the list but they've cornered the market with cosmetic home parties for women who want empowerment. There is power in strong messaging. Product's are perceived as natural and chem-free, which people love to tout nowadays. If you're choosing a company solely on stability, go with Mary Kay or Avon. Hip and buzzing? Younique, all day.
#10. Amway
What a curious run they've had. Amway is so universally recognized it's become a household word and a synonym for pyramid scheme at the same time. It's a tough one to shake off. Nevertheless, you can't deny winning numbers like $11.8 billion (12) and 3 million distributors. Or naming rights to an NBA arena:
amway
Brand upside for Amway? Aaron Gordon blossoms into a poor-mans Blake Griffen, and the Amway Center gets more runs on TNT and ESPN. That's all I got.
#9. Pampered Chef
Will high-end kitchen gadgets ever not be hot? Couple that with the fact that Pampered Chef products were made to be sold at home parties and you'll understand why this company is blazing-hot.
Step 1: invite your friends to come over and watch Scandal, Step 2: ask them to watch a presentation and pull out their credit cards. Kidding, kind of. They're making big moves, stunting in the MLM space with $500 million in annual sales. Success also comes in the form of approval from Warren Buffet, whose Berkshire Hathaway acquired the company in 2002 (13).
Further reading: The page you need to see before joining any MLM
#8. Nu Skin
Up there with Tupperware, Mary Kay and Amway, Nu skin makes the billion dollar club easily. With over $2 billion in annual sales, they're a candidate for any top list and they're the clear-cut veteran skincare network marketing company.
Still, they're not as hot as they were 5 years ago, and it's tough to say if they'll be on this list 5 years from now. They donate lots of money to charity, but they've had their fair share of scandal and affairs (I used to do reputation management for them when I worked at an agency a few years ago) so it's hard to say what their image is these days.
One thing I do know: I've never met anyone under 30 who promotes Nu Skin, and I lived down the street from them for 5+ years.
#7. Young Living
Essential oils are growing in popularity. This company has almost single-handedly introduced the concept of essential oils as useful home products to the mass market. Used for wellness, cleaning and beauty, essential oils are natural, have few side effects, and hundreds of home applications. What's not to like?
Young Living is a pioneer in the essential oils industry. Their lavender fields are famous and they control every aspect of production from planting to bottling so quality is a big deal with this line. Founder Gary Young is famous for setting quality standards for the entire essential oils industry. A solid pick.
#6. Isagenix
Trends search show Isagenix neck-and-neck with Advocare, so they're buzzing nicely these days:
They promote themselves as healthy, exciting, and powerful, but I feel their identity gets confusing with their products ranging from food products and anti-aging skin products. I don't dig the mixed messaging there, but they were one of the hottest MLM's of 2015, so it's hard to knock. Founded in 2002, they've topped $250 million in annual sales.
They don't have the sponsorships like Advocare, but maybe that can be used to say they pay out more to distributors? Overwhelming-positive product reviews on Amazon, a solid comp plan and strong sales make this a top-10 lock for 2016.
#5. Nerium
These guys are thriving in the toughest of markets: anti-aging skin care. They've got badges to prove their worth: Inc. 500, DSA membership, and the largest corporate sponsor of Big Brothers Big Sisters. That's awesome.
Their science is acclaimed as top-tier, and considering they launched in 2011, they're one of the new-wave darlings that are more innovative and hip than the more reputable companies (Nu Skin, ahem) in their space.
#4. Jeunesse
Another winning product line here. Jeunesse products work super, super well. Even MLM-cynics need to show love for a product that rids wrinkles:
ageless-cream
This live demo is impressive. People will always want to look younger, and I'm seeing their Instantly Ageless cream as a product that is causing waves of momentum, not manufactured hype.
They were cited as the #1 fastest growing Direct Selling Association company on the Inc 500 in 2014 and poached Vemma's golden child Alex Morton months before Vemma went under in 2015. Trending and a product that works really, really well. Clap for 'em.
Further reading: The coaching that led to my first 30k month (not network marketing)
#3. Empower Network
Why so high with all the veterans? They're the only digital MLM that has stayed relevant the last few years, with MLSP, MOBE and Dubli all fading into obscurity. This company gets major, major points for not promoting 3-way calls or prospecting people in church parking lots.
Many of Empower Network's original leaders have returned in late 2015, and founder Dave Wood still enthralls a cult discipleship from spotty Google Hangouts in his Costa Rica mansion. He's raw, anti-corporate, and seems to be in a good place with his girlfriend, Priscilla:
dave-wood
A new uni-level compensation plan and partnership with Chris Jones gives Empower Network's future more hope (or more manufactured urgency?) but, let's be honest, they're only this high because of Dave Wood.
#2. doTERRA
Users swear by the oils, and for whatever reason, people (and not just people in Utah) are strangely passionate about telling their friends about them. Or tagging them in their therapeutic oils home meeting post on Facebook, for that matter. After only five years in business, they broke ground on a $60 million headquarters in Pleasant Grove, Utah.
Arguably the hottest network marketing company in the world, doTERRA is a spin-off from Young Living, although they'd hate to hear it that way. They're both killing, but doTERRA started much later (2008) and manages to have a slight momentum lead:
Bottom line: Both companies are doing well, but doTERRA seems to be Young Living 2.0.
#1. Advocare
Drew Brees, baby. With his powerful endorsement alongside Crossfit champions, MLB pitchers, bodybuilders and collegiate coaches, the product-centric sports science MLM offers stable financing and the best branding in network marketing. Period. But there's more: they're the official sports nutrition partner of the MLS and sponsor the Advocare V100 Texas bowl game.
These guys run the sports supplement space in MLM and it's not even close. $498M in 2014 sales are impressive, and their 24 day challenge is probably the trendiest program in all of network marketing, getting searched 1,039,980 times in October of 2015. They have the branding, products, stability and sleek campaigns.
And, for that, they're the most recommended network marketing company of 2016.
==
Ok, the real question, though: Should you join one of the above companies in 2016?
Part 2: Should I join one?
You know the drill: Multi level marketing (or network marketing) is direct selling with the opportunity to recruit and make commissions on multiple levels.
You've probably been approached. Should you consider joining?
The short story: it's worked for many, but hasn't for most.
Network marketing companies have good intentions, and a lot of companies do awesome stuff, like the top 25 companies above. But the industry has it's flaws. This part openly addresses these flaws and might get universally panned by MLM sponsors, but I'd keep reading. If anything, it's super honest.
Here are the 3 biggest industry flaws you should know before joining any MLM:
Flaw #1: Low barrier of entry
It's simple, really: companies choose the multi-level marketing model because MLM companies are cheaper to start and cheaper to run.
Recruiting people takes time and money. In MLM, they cut those costs by transferring all that work onto the existing sales force. Training employees is very expensive. By transferring that job to a distributor, a company saves an average of $1,200 annually per employee (14). That's just for training. The cost of benefits is typically set at a 1.25 to 1.40 times salary ratio.
For a $50,000 job, that's an additional $12,500 to $20,000 per year in benefits. MLM companies, since they rely on low-barrier-of entry and untrained distributors to recruit and train new salespeople, aren't picky about who joins. They're not paying for process of selection. But, with low-barrier-of-entry comes fast expansion, and eventually the focus shifts from product sales to recruiting.
Now you have thousands of untrained, 'me-first marketers' piggy-backing a hot trend and forcing themselves into an unnecessary, low-paid, pesky middleman. Think about it. The skincare market isn't begging for 50,000 reps to spam Facebook with another skin cream. And, the vast majority will tap out before a year: research conducted by Dr. Jon M. Taylor (15) reveals that more than half of all new recruits will drop out in less than a year.
Further reading: The dangerous anti-MLM video that has 50k+ views
Flaw #2: Artificial supply and demand
It gets scary for MLM companies when most of its sales are coming from new recruits and not from outside consumers. That's what got Vemma in August, 2015. The FTC reported in their district court document that Vemma's US sales were 86% derived from affiliates. That gets a little sketch, especially when new recruits gotta pay to qualify to be an active distributor:
purchase a welcome kit, training kit, or promo kit
enroll in monthly auto-ship, committing to a minimum monthly purchase
earn sales quota to qualify to earn commissions
That's artificial. Are these products really in high demand? Would you order them if there wasn't a monthly requirement? With many multi-level-marketing companies, the supply is primarily generated by new sign-ups. Why do you think so many MLM's mysteriously re-launch? New recruiting.
A new name or product line creates a scarcity mentality because it's the next "new thing". That's why Infinite Leverage System recently re-launched as Traffic Authority (see: Infinite Leverage System). Another company kept re-launching their flagship blogging platform under names like Viral Blogging System, Blog Beast and Kalatu (see Empower Network). "Another opportunity to get in at ground level," the masses think, and artificial demand is created.
When an MLM stresses recruitment over product sales to outsiders, it stops worrying about whether its products are in demand. That's because with a constant supply of new signups who're required to purchase a minimum amount of product each month, you're guaranteeing sales. Artificially (see: Herbalife).
It's supply and demand that eventually collapses when people stop joining the MLM. This is why you'll see an MLM get blazing hot for a year or two, then peace out on the third (see: 1/3 of MLMs). Like another H&M rapper spitting regurgitated lines about popping mollys, the company fades into obscurity. Hype, headlines and re-launches can only do so much.
Flaw #3: Predatory recruitment
Most of us have a shameless aunt peddling nutritional shakes with before and after photos on her Facebook wall. Social media gives an annoying even playing field for network marketers to heave their deals all over Instagram and Facebook.
It's hitting millennials, too. In fact, luring 20-somethings has become the modus operandi of many newer MLM companies (see: Wake Up Now, Vemma). That's precisely what got Vemma into trouble (they were shut down by the FTC in August, 2015). They aggressively targeted college campuses to recruit reps for their energy drinks. Vemma distributors who arrived on campuses even trashed the idea of going to college, reported the New York Post in 2013 (16).
"College doesn't guarantee anything but student loans", one Vemma rep was quoted. Although I agree college is overrated and Vemma shouldn't have been shut down (where do you draw the line?), you can see where Vemma messed up. They were grossly exaggerating the chance of success to new recruits, while pressuring students with BMW leases and offering $9,600 per year towards paying back student loans.
Herbalife does it through "nutrition clubs", which are meetings where people drink Herbalife shakes and talk about healthy lifestyles. They get support and positive reinforcement for losing weight, too.
Again, it's called "predatory" when recruitment targets people without them knowing the full story. When the clubs are seemingly set up to help people lose weight but actually there's an ulterior motive (recruiting), that predatory feeling comes back. The New York Post reported on some of the nutrition clubs in the metro NY area (there are around 3,000 in that area alone) (17).
One club leader told participants: "People are going to see this and want to duplicate this and that's when you start making royalties, which is the exciting part of our business." I'm not hating on clubs, but club members aren't being schooled that, in 2014, 99.7% of all MLM participants lost money (5). Or that, of those who made money, the average annual income was $5,000.
Sure, there's exceptions, and they're remarkable stories. Like Synara Brown (18), who makes $300,000 per year while taking care of her three children. It's a beautiful thing, and it shows that hard work can defy the odds. But that doesn't mean there isn't a better way.
Recap
In 2014, there were over 18 million people in the US alone involved in some form of MLM (19). It seems to have trended in recent years:
Obviously, it's working for some.
I'm far from an MLM hater. In fact, I was a 1%-er in an MLM a few years ago, although this was 100% done through blogging. I never knew anyone before they signed up, so I avoided 3-way calls, home meetings, spamming my Facebook friends and approaching well-dressed people at Trader Joe's.
Yet, I still left because I didn't like making money when most of my downline was failing. Ask yourself this uncomfortable question:
Am I pretending to like these overpriced products to disguise the truth, which is that I'm selling an opportunity to make money, whereby statistics say that almost no one is?
Too honest?
Start here.
Jeunesse Global, a fast-growing marketer of nutrition and personal-care products, has appointed industry veteran Meredith Berkich as President of its North American business.
Berkich began her 25-year direct selling career as a field sales leader, before taking on leadership roles at a succession of companies. In a statement, Jeunesse describes Berkich as "equal parts strategist and enthusiastic coach," a testament to her focus on strategic planning and salesforce development.
"We are pleased and excited to welcome Meredith to the Jeunesse family. Her knowledge and expertise will be of great value as we continue to develop our presence in the region," Chief Visionary Officer Scott Lewis said in a statement.
Founded in 2009, Florida-based Jeunesse operates in 100 markets worldwide. The company reported annual revenue of $419 million, earning it the No. 38 rank on the DSN Global 100. In March, Jeunesse announced the acquisition of MonaVie, another prominent health business in the direct selling space. Looking to consolidate the two businesses and accommodate rapid growth, Juenesse has purchased a 130,000-square-foot building near its existing Orlando-area headquarters.
"This company's compelling vision, high level of integrity, and appreciation for the salesforce fully align with my core values," said Berkich. "I am eager to contribute to the growth of this incredible community and add value to countless lives across the globe."