Jeunesse's Birthday : 09.09.09.09 (tt.dd.mm.yy)
[9:00pm.09th.(September).2009]
(video transcript)
(Wendy): We started Jeunesse for two reasons. The first was to help the distributors reach their dream and also to feed children around the world.
(Randy): Wendy and I went out to California because I was meeting this doctor to have stem cells injections in my knee and in the process of discussing what stem cells can do for one, he mentioned that he had created a serum that he sold to his patients in his practice. And we thought that's something that a lot of people could use around the world. The rest is history as they say. It took off like a rocket.
(Wendy): My role is to make sure everything's running properly . So I worlk more with the operational side. Randy is more fun, I'm kind of boring.
(Randy): I sure am more fun!
(Wendy): He's always telling jokes and having fun and I'm the serious one in the group.
(Randy): It's an excellent combination. We are really, really ideally suited for each in every regard and besides that, you being my best friend helps a lot.
(Wendy): Yeah! and we work together seven days a week, three hundred sixty five days a year.
(Randy): You are wonderful!
(Wendy): Yeah, and you're so wonderful, so we both happy.
(Randy): (smiling) Ooohhh ..... Several people have referred to Wendy and I as the mom-and-pap of Jeunesse. And they look at us as that we are the head of the family.
(Wendy): We feel that part of our job is to take care of them. And make sure they have the best opportunity, the best products. So, it's kind of nurturing thing and we are one big family.
(Randy): Our entire approach has always been that we want to have a distributor-centric company in the distributors do well. As a by-product, the company should do well. I think our responsibility is to provide the tools for the people to go out and earn a living and build their dream. And if you think about the ripple effect that has on their family, their extended family, and the whole community that they live in, that's, that's powerful! That's very powerful.
(Wendy): I can tell you this, that, I don't see retirement in our future. We tried three times, didn't work. But we like working. Our goal is to get to at least a billion and then beyond because that will say, we have opened in a lot of countries and a lot of people are profiting and doing well and living jeunesse and generation young. We want them to feel good, live longer, enjoy life. What makes us a success today is the same thing that will make us a success in the future. It is the distributors. It is their passion, their love, their hard work that makes us successful. We want others to achieve whatever their dreams are , too, because we've been so lucky to achieve our dreams. That's what keep us passionate and keep us going.
"
There are a lot of players in the game of life and they all collectively have a lot to do with what happens to us."
-RANDY RAY,
Founder.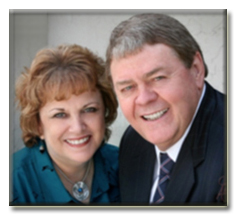 Randy Ray
Founder - CEO
Chief Executive Officer
Randy Ray has a Bachelor of Science degree in Computer Science and a Bachelor of Arts degree in Psychology. He has over forty-two years of experience in the computer industry designing, selling, and installing in excess of $900,000,000 worth of computer hardware and software.
Some prominent owners of these major systems include NASA (Space Shuttle Launch Processing System), Red Lobster Inns of America, DOT (National Wheel Rail Simulator System), Personal Blood Storage, and Intercommunity Cancer Centers of America (ICCA).
Randy received awards as Florida Businessman of the Year in both 2003 and 2004 and is listed in International Who's Who.
Randy has been involved with multi-level marketing for eighteen years, including co-owning MarketQ, Inc. with Wendy Lewis. He has provided service and support to the industry with back office software, commission processing, and full customer service.
Randy and Wendy have continuously created a unique business opportunity for thousands of distributors in countries all over the world. He has worked directly with large companies, corporations, and industry experts, implementing the latest in innovative technologies to increase efficiency and improve productivity. As a direct result of their efforts, they have experienced rapid growth on a global scale.Working together in a mutually beneficial and collaborative partnership, Randy and Wendy continue to provide new and sustainable business opportunities to people worldwide.
According to many Leadership has been described as "a process of social influence in which one person can enlist the aid and support of others in the accomplishment of a common task".
Wendy Lewis
Founder - COO
Chief Operations Officer
Wendy Lewis graduated from the University of Pennsylvania with a BA in Sociology and Mathematics, and later earned a Master's Degree in Educational Psychology, Statistics, and Measurement from Temple University.
In 1985, Wendy and Randy formed AMSC (Automated Medical Systems Consultants). Wendy served as the President as well as the Director of Customer Operations, and was responsible for all the training and support activities. AMSC was well-known in the medical community for providing the best customer service in the network of 450 medical manager dealers. Their company was the number one medical practice management supplier in both sales and service for eight consecutive years until they sold the company in 1994.
Wendy and Randy started their multi-level marketing adventures eighteen years ago as distributors and then owners of MLM companies and support companies. Under their visionary leadership, these companies have flourished. With offices and distribution centers operating worldwide and a network of more than 500,000 distributors in 215 countries and territories, they have paid out over $122.5 million in commissions. Multi-lingual customer support, in-house shipping, on-staff professional software programmers, and a proprietary web-based Back Office system are only a few of the many examples of what they have accomplished.
Over the years, Wendy and Randy have been active donating financial assistance, fundraising, participating in hands-on volunteer work, and launching a global ecological campaign to benefit several charitable organizations. Most recently, they launched Jeunesse's very own non-profit charity–Jeunesse Kids–which is dedicated to reaching out to children in need, both internationally and domestically.
Wendy Lewis , one of direct selling's most influential women.
(Click To See More)
Welcome To
One Team, One Family, One Jeunesse
World Of Opportunities !
To Explore and Navigate Jeunesse Global Markets Today.
(Click Here)